Spiciko Recipe Keeper is divided into 5 main sections, each of which is accessible by pressing the corresponding button in the tab bar menu.
My Recipes
The main screen of the application is My Recipes screen where you can see your precious recipe collection with an elegant and modern look.
From here you can open individual recipes, search all your recipes by title or ingredients or sort them by various sorting options for a more convenient browsing.
You can pin the recipes that you cook often at the top of this screen for quick and easy access.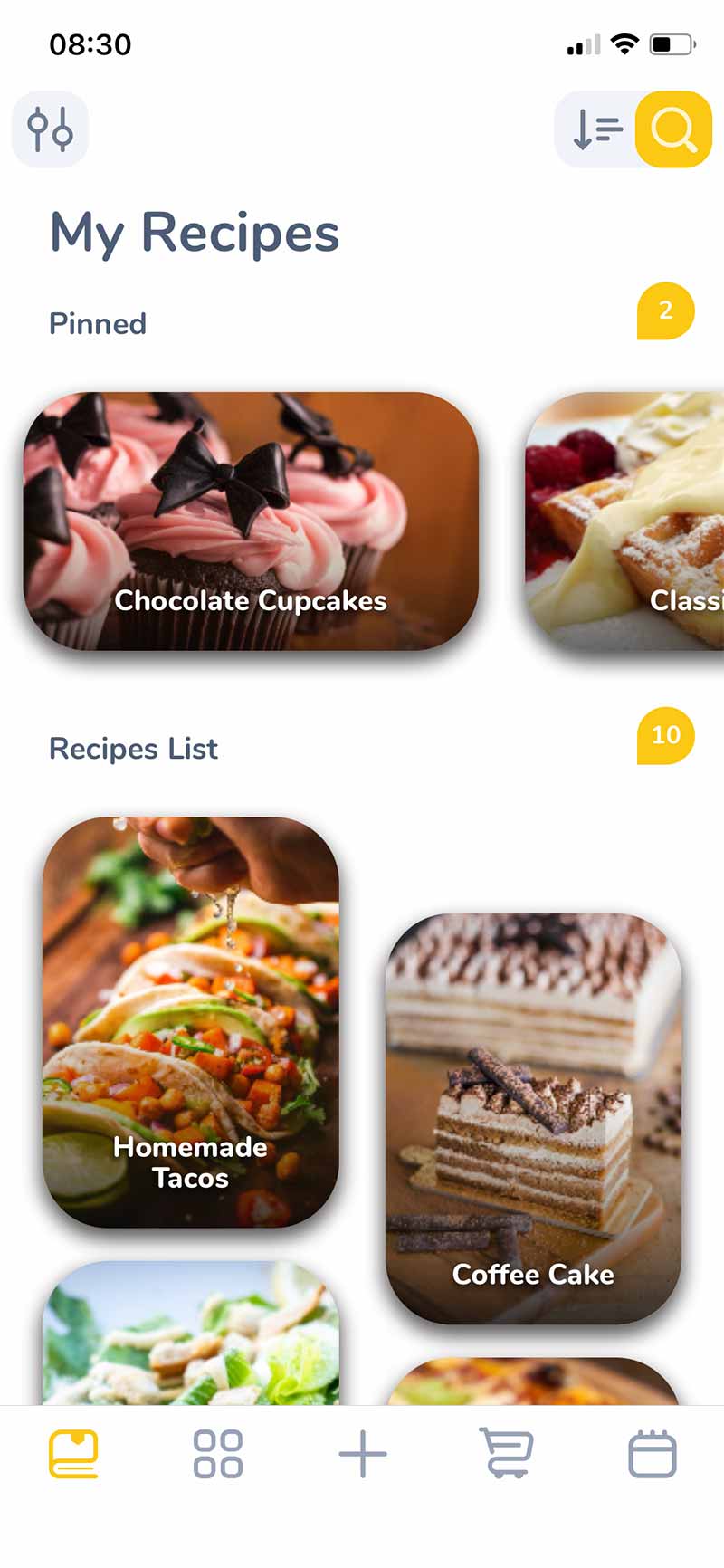 Categories
On the Categories screen you can see all the categories for your recipes with beautiful category icons and the number of recipes in each category. You can create perfect order for your recipes by creating and organizing all the categories that you want and classifying your recipes under those categories.
From here you can open a category folder to view all the recipes under that category. This is particularly useful for easier inspiration when you want to cook a specific type of food.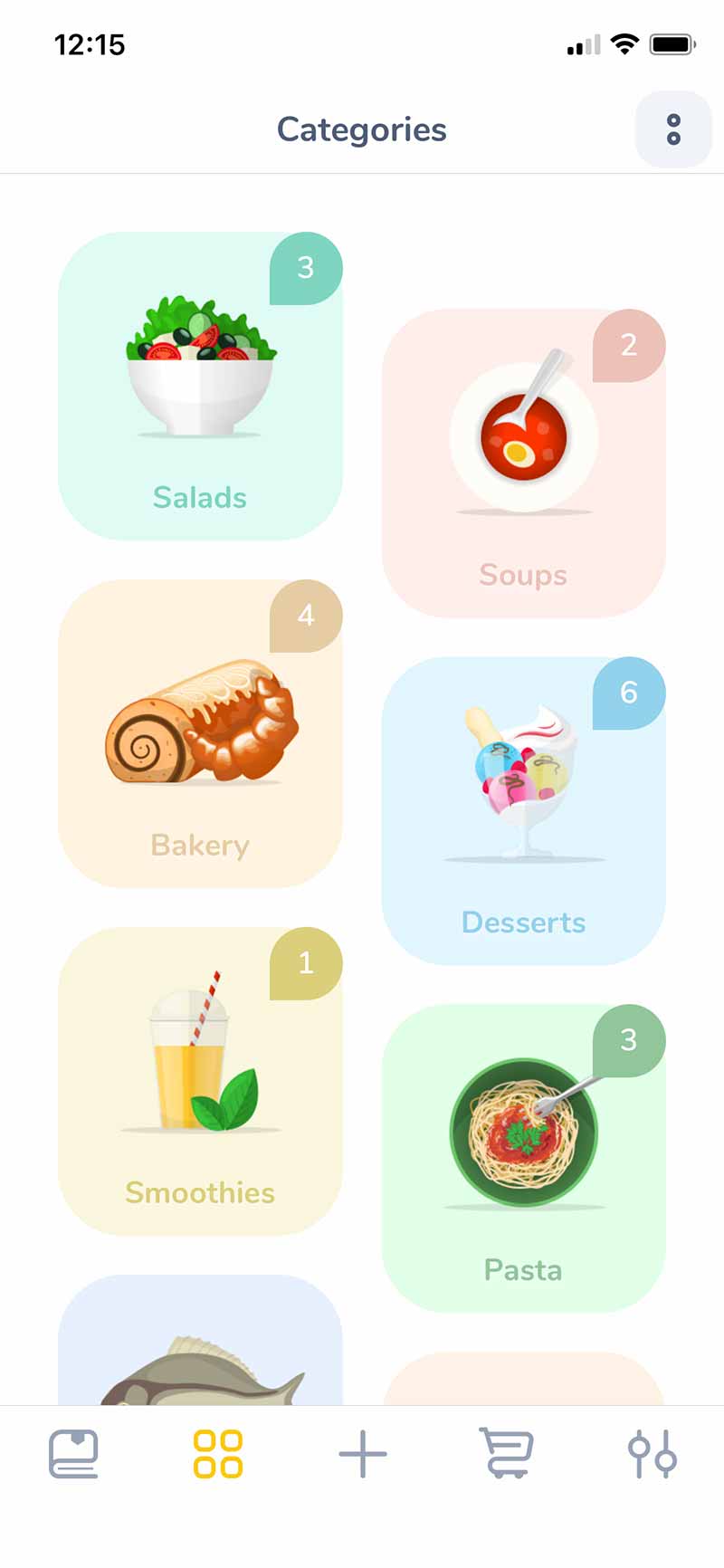 New Recipe
From the New Recipe screen you can easily add new recipes to your collection by choosing from the provided options.
Spiciko offers you 3 different ways to add new recipes. You can type a recipe manually, snap a photo of a recipe in a magazine, your favorite cookbook or a handwritten recipe or import recipes from many popular websites.
All the options are explained here.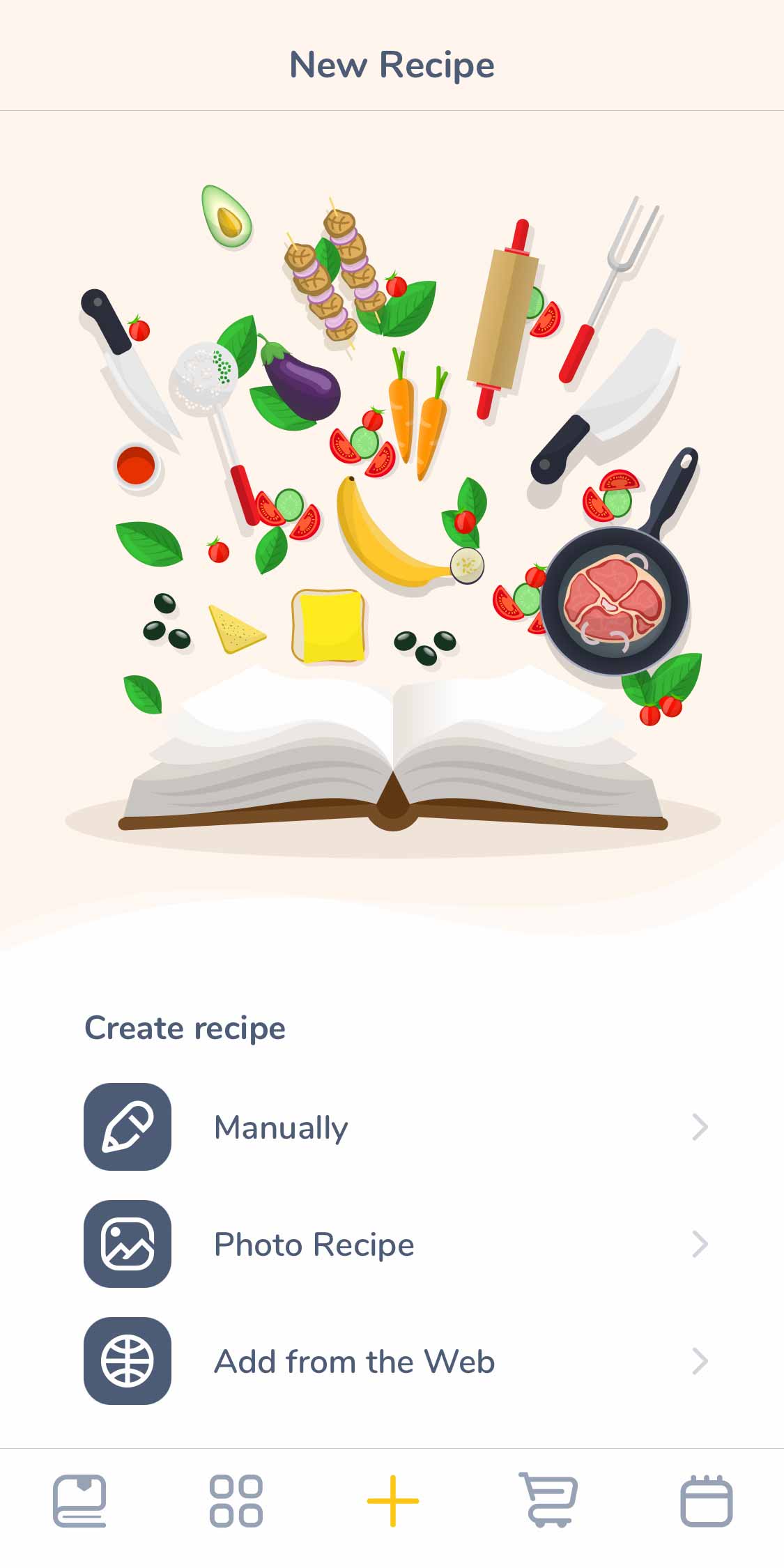 Shopping List
The Shopping List screen shows all the items you currently have in your shopping list. You can easily add recipe ingredients to the Shopping list by pressing the Cart icon in the Ingredients section of a recipe.
Then you can check off shopping list items as you shop, delete items, remove a whole recipe's ingredients from the list or clear the whole list.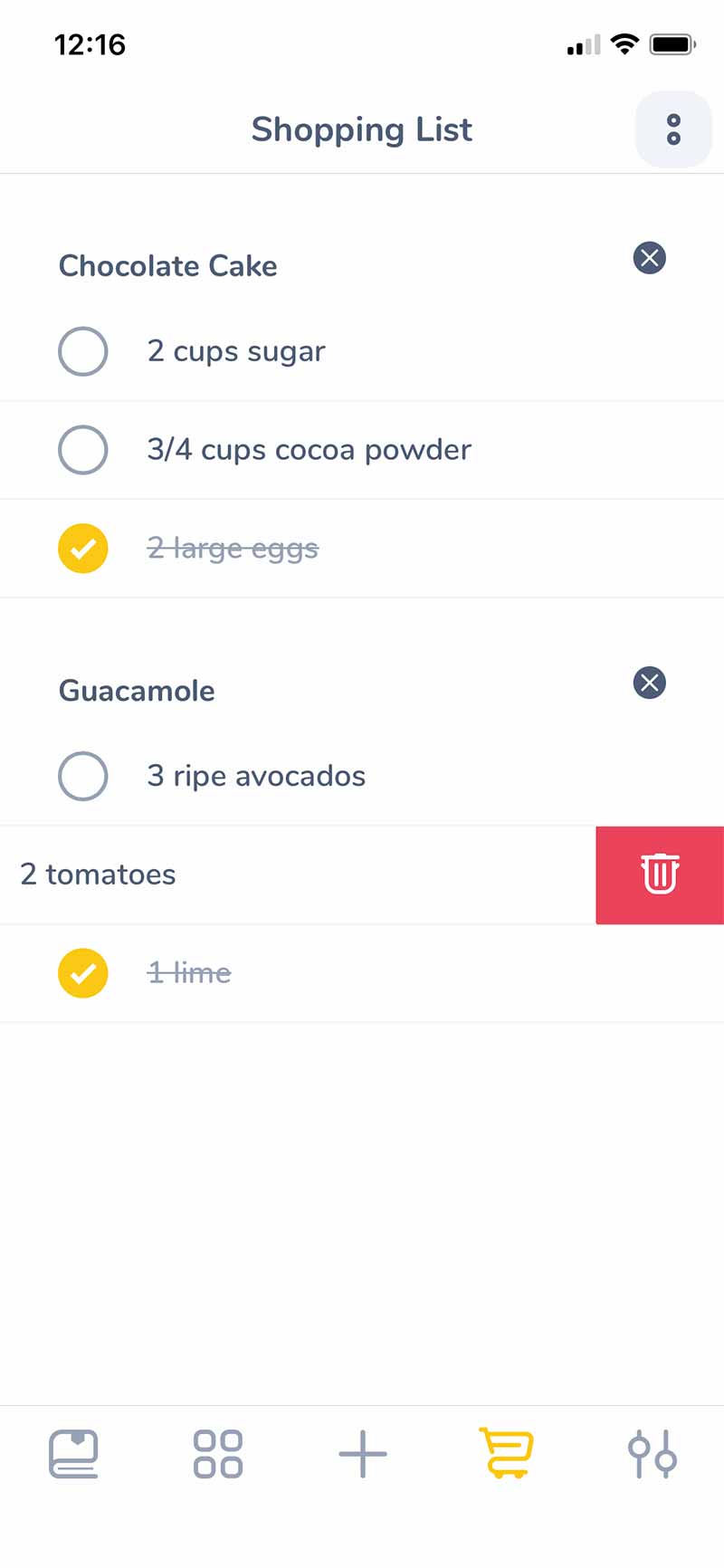 Meal Planner
With Spiciko's Meal Planner you can plan your meals ahead and avoid the stress of deciding what to eat. You can easily add recipes from your collection or add custom notes for when you are eating out or eating leftovers.